BECOME A SPONSOR TODAY
Sponsorship opportunities are available on our website and at our events. To learn more about these packages, just scroll down and have a look. If you have any questions, please fill out the contact form at the bottom of the page or email
dave@watchf1orlando.com
.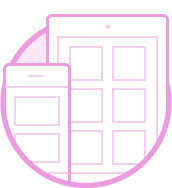 Targeted Demographic
The demographic for a typical American Formula 1 fan is described as : wealthy, worldly, and educated with disposable income.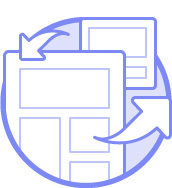 Locals And Tourists Alike
Our group will consist of both local and out of town F1 fans as our audience grows. Your business will be exposed to an international clientele who are on vacation and ready to spend their hard earned dollars here in Central Florida.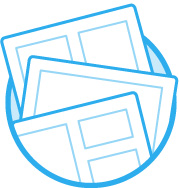 SEO Benefits
With a link back to your site and a full page about your business, our advertising system will help your efforts to increase your Google rankings.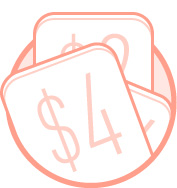 Affordable Options
We understand that as a newly formed group, we've got a lot to prove to you, our sponsors. That's why we've discounted our advertising while we build up our audience.
MEET OUR CURRENT SPONSORS
Florida F1 Racing
Central Florida
Join CEO & Chassis Engineer Joe Drabicki as he builds up Florida F1 Racing, heading for the grid in the Formula One World Championship! We are building the best American F1 racing car team in history. Our six company divisions will be FL F1 Karts, FL Design, FL Automobiles, FL Boats, FL PWC and of course, Florida F1 Racing!
Fill your need for speed. Our first division, FL F1 Karts, has carbon fibre F1 style racing karts, F1 style steering wheels, paddle shifter systems and more to come!
Hughes I.T. Solutions Inc
Small Business IT Services
Hughes I.T. Solutions Inc. is Central Florida's best choice for all your technology needs. We offer the best prices in the area over a variety of services, all backed with a 100% satisfaction guarantee. From home and office networking to web site design, we've got you covered.
Orlando Import Auto Specialists
Auto Maintenance and Repair
Honest, hard-working mechanics located just outside Downtown Orlando on the corner of Primrose and South St. "We're proud of every piece of work to leave our shop, and even more proud of what our customer's have to say about us."
WhirlyDome
International Drive : Orlando FL
The WhirlyDome, Orlando's newest and perhaps most unique attraction located in the heart of International Drive, introduces Orlando to the world's first totally mechanized team sport – WhirlyBall.
www.whirlydome.com
Orlando Food Scene
Fresh and Honest Orlando Restaurant Reviews
Orlando Headshot Photography
At Hughes Fioretti we specialize in creating headshots and commercial branding images for everyone from attorneys and advisors to designers and chefs. Whether you need us to match a company standard or make something unique just for you, we have you covered.
Your Business Here
Contact us to learn more